Have you ever seen an ambulance racing down the street? Inside are team members specially trained to help anyone who's been hurt… and get them to the hospital as quickly as possible.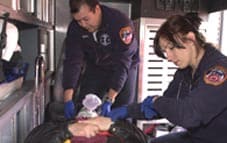 EMS

  The men and women of the "Emergency Medical Services" provide both basic and advanced medical care to sick and injured citizens and, if necessary, transport them in ambulances to the nearest hospital.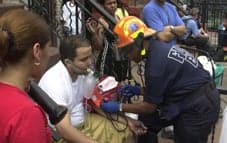 EMT

  EMT stands for "Emergency Medical Technicians", and their job is to respond to medical emergencies and provide basic life-support needs, including CPR, Cardiac difibrillation, oxygen administration, bone fracture stabilization, control of blood loss, childbirth, and a wide array of other physical trauma.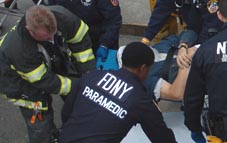 Paramedics

  These teams are trained to provide advanced life-support procedures in cases of severe injury or illness. Paramedics are qualified to administer drugs, medicines and injections—they can even implement emergency surgery if necessary.