From the moment someone calls 9-1-1 to long after a fire has been put out, special team members are on the job to help the Firefighters respond quickly and learn what caused the fire in the first place.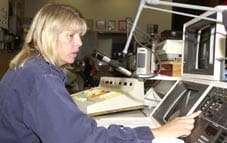 Dispatcher

  The Dispatcher's job is to relay 911 calls to the most appropriate (or available) Firefighters to handle the emergency by sounding an alarm at the Firehouse. Speed, clarity and efficiency are all-important in this job, but so is calm and understanding—the Dispatcher often takes calls from citizens who are scared or panicked about a fire in progress.
Fire Marshal

  The Fire Marshal is in charge of determining what caused a fire in the first place. After the Firefighters have put out a fire, the Fire Marshal studies the fire scene, looking for clues as to how the fire started, what may have prevented people from escaping, and what may have caused injury to any firefighter. By learning as much as possible about how a fire has "played out", the Fire Marshal hopes to prevent similar fires or mistakes from happening again.