Fire isn't just powerful—it's also unpredictable. The Special Operations Command is a team of specialists who help out the regular firefighters in unique or highly critical situations.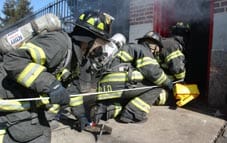 Rescue Companies

  These specialized units are often dispatched to scenes of large fires or other emergency situations where their experience, knowledge, skills and specialized equipment are needed to assist other companies.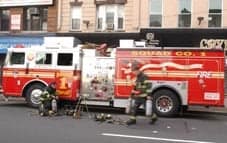 Squads

  Often regarded as "mini rescue companies," these specialized units respond to fires and emergencies in a pumper truck equipped with specialized tools and equipment.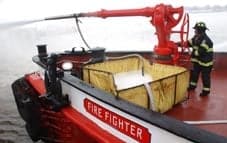 Marine Units

  Marine Units respond to ship and pier fires and other water-related emergencies with special boats that carry big spools of large-diameter hoses. These fireboats have tremendous pumps that can suck water directly from the river or harbor and spray through their deck-mounted nozzles.
HAZMAT Units

  HAZMAT stands for "Hazardous Materials," and the job of the HAZMAT team is to respond to any situation where harmful vapors, gasses, fluids, unknown powders or airborne materials are present. Equipped with specialized suits, tools and meters, the Hazmat teams are specialists in evacuating any people from the area, and then containing, collecting, dispersing or removing the harmful substance.