Have you ever walked past a firehouse that says "Hook & Ladder Company" on the front? These team members are specially trained and equipped to enter burning buildings, chop holes in the roof to let smoke escape, and rescue anyone who might still be inside.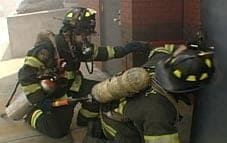 Can

  The can position's main duties are getting into the building and rescuing trapped people. The firefighter in the can position is part of the Forcible Entry Team that uses a water extinguisher to attack the fire through the front door.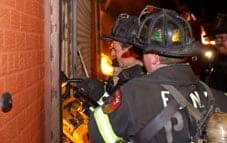 Irons

  The firefighter in the Iron's position is part of the Forcible Entry Team. Their first duty is to gain access into the building, by force if necessary, and begin a search for victims trapped by the fire.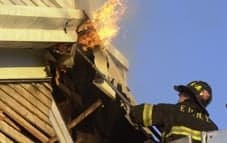 Outside Vent

  The Outside Vent position's main job is to vent the fire from the outside to create an opening for heat and smoke to escape the building. In this position the firefighters often work on fire escapes, ladders and tower-ladder buckets. Gated windows, high fences, heavy security doors and objects left on fire escapes make the Outside Vent's job more difficult.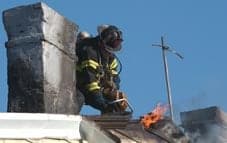 Roof

  Firefighters in the Roof position use tower-ladder buckets, aerial ladders, portable ladders, fire escapes and roofs of neighboring buildings to access the fire. This job is very dangerous because the roofs of burning buildings often collapse. Their first job is to give a report of the roof-top fire conditions to the commander.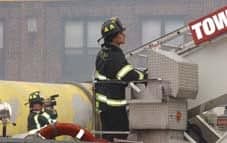 Truck Chauffeur

  The Truck Chauffeur drives the ladder truck to the fire scene. At the fire, the chauffeur is responsible for raising and positioning the ladder and bucket, then removing trapped occupants from the front of buildings.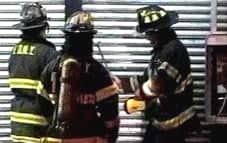 Truck Officer

  The main jobs of the officer at the fire scene are to keep track of the company and lead them into the fire. The officer is part of the Forcible Entry Team that gains access and locates the area of fire so it can be put out by the Engine Company.