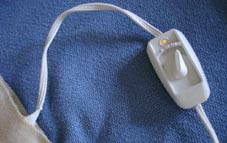 Your bedroom is a special place to you. It's where you keep all your favorite things and rest your body at night. That's why it's important to follow these tips to make sure you are always being #FDNYsmart in your bedroom:
Keep all sheets and blankets far away from all heat sources.
If there are smokers living in your home, be sure they don't do so in your bedroom. Often, people fall asleep while smoking and your bed can ignite. If a cigarette should accidentally put a burn in a mattress, call 911—even if you think the fire is out (it may still be smoldering deep inside the mattress).