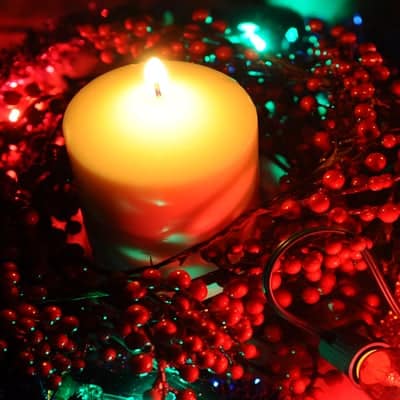 Candle fires peak on Christmas Eve, followed by New Years Day and Christmas Day.
While other causes for home fires have decreased, the percentage caused by candles has tripled in the past ten years. It's important to remember to be safe when you're lighting candles for any of your celebrations this holiday season.
More than a third of candle fires occurred when the candles were left unattended or abandoned. Around a quarter of the fires occurred because something combustible was too close to the flame.
Consider using battery-operated, flameless candles, which can look, smell and feel like real candles.
If you do burn candles, make your home safer by:
Using candles with flame protective non-combustible shades or globes.
Use a sturdy metal, glass or ceramic candle holder.
Place candles away from curtains, draperies, decorations, blinds and bedding.
Put candles out before you leave the room.
Never leave candles unattended.
In case of an emergency, do not use candles to light your home.
One third of people killed in candle fires were using them for light because they did not have power.
Be prepared by having flashlights and batteries in your home.
Have the flashlights accessible in the kitchen and bedroom.
You should also carry a flashlight in your car and a small light with you at all times.