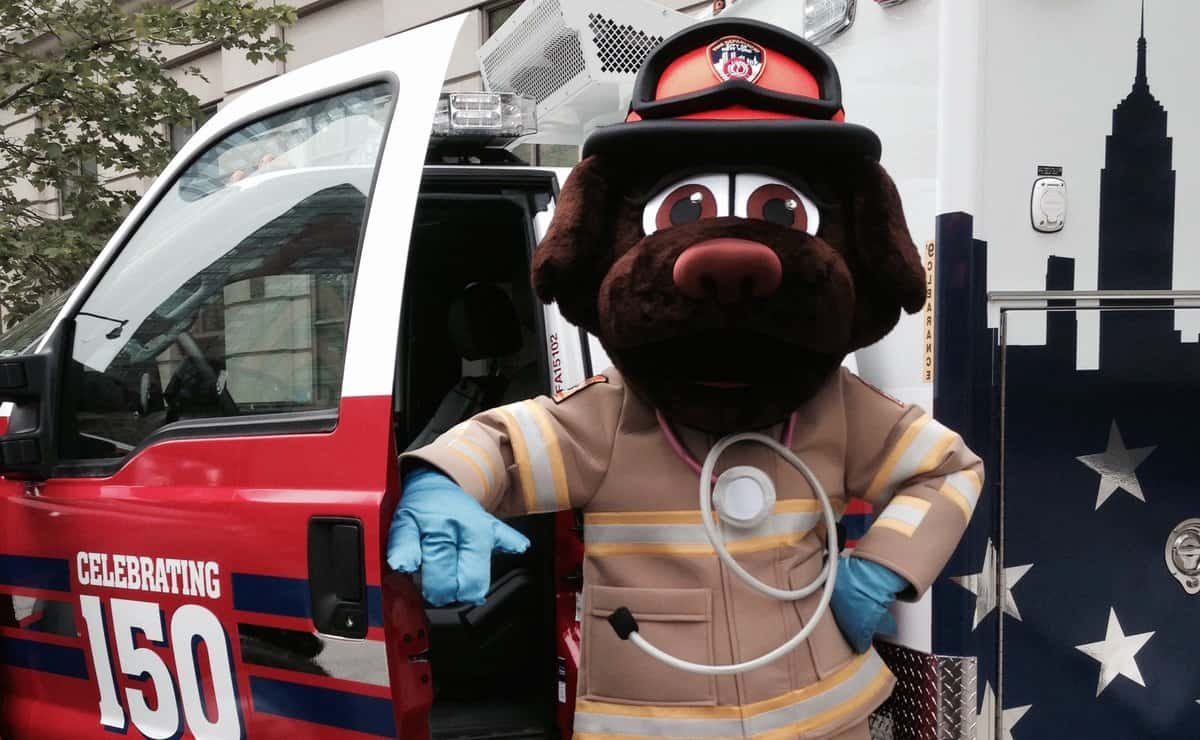 Meet My Friend, Siren!
May 15, 2015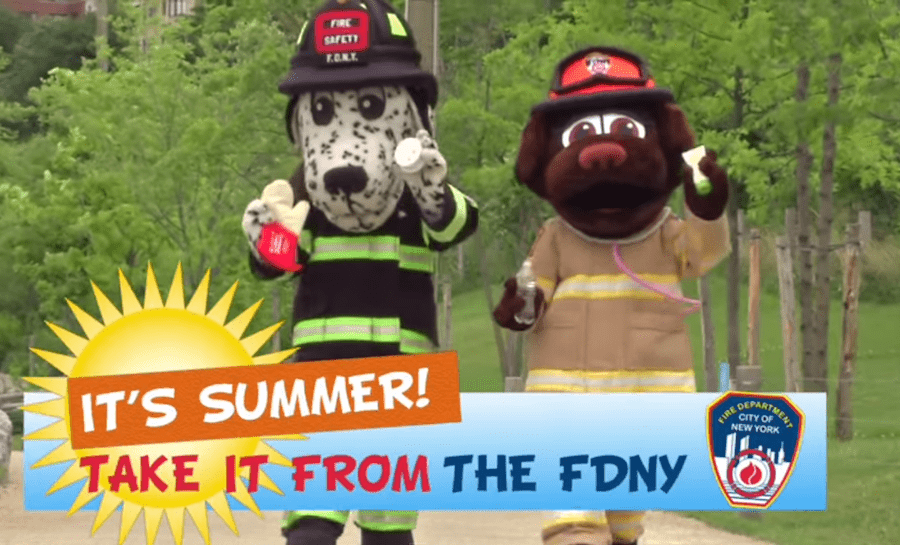 Take it From Hot Dog & Siren- Summer Safety Tips!
July 2, 2015
Hey Friends,
EMT Siren here!
Summer is just around the corner and school is almost out!
This is one of my favorite times of the year. The weather is warm and that means I can cool off by going swimming with all of my friends.
Hey, did you know that formal swimming lessons in children as young as one year can reduce the risk of drowning? It can also be a fun way to exercise and stay healthy.
It's always important to remember some key safety tips, both in and out of the pool, and of course, at the beach.
If you plan on swimming for the whole day, make sure to take breaks at least once an hour so you don't get tired or hurt yourself.
Make sure your parents or an adult is around. Kids should always be supervised when they're in or around water.
If you have younger brothers or sisters who can't swim, make sure an adult gives them a life jacket, instead of air-filled or foam toys like "water wings" or inner tubes. Life jackets are much safer.
To protect your skin when swimming, don't forget to reapply sunscreen often!
It's also extremely important to stay hydrated when playing and swimming out in the heat, so drink plenty of fluids.
If you have a pool in your backyard, make sure that you have a secured fence around it to keep everyone safe. This can help greatly lower the risk of drowning.
It's a good idea to have a set of rules for pool behavior, such as no diving in shallow areas or jumping too close to the edge.
Keeping splashing to a minimum helps to prevent swallowing and choking on water.
If you're spending the day at the beach, always take caution when swimming in the ocean. Never stray far from the shore and be careful of the tides and rip currents. Always obey the warning flags put out by lifeguards, and never hesitate to ask them for help. Lifeguards are our friends, too! Never swim in the ocean if the lifeguards are off duty. If any of your friends or family members look like they are struggling, get help immediately. Every second counts when trying to save a life!
And remember, no matter how strong of a swimmer you are, never swim alone! I always grab my good buddy, Hot Dog, when we want to go for a swim so we can stay #FDNYSmart!
For more tips on staying safe, click here. And, be sure to follow me on Twitter for more safety tips. Just click here!