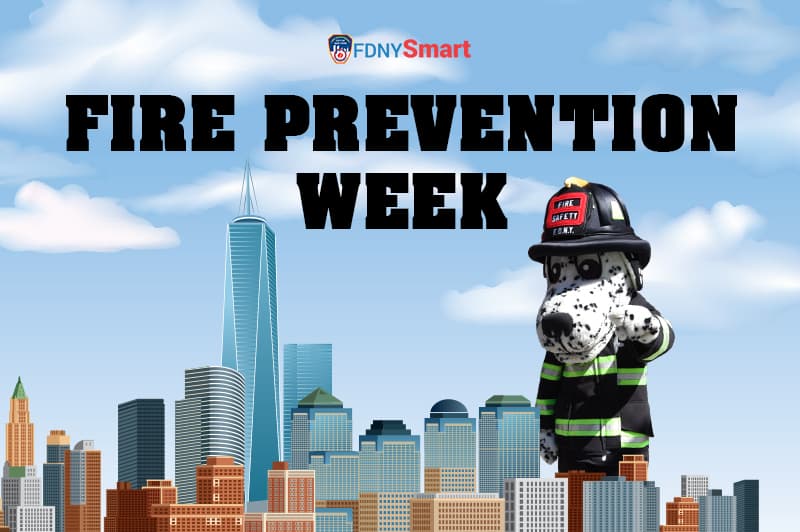 Fire Prevention Week: Don't Wait – Check the Date!
October 7, 2016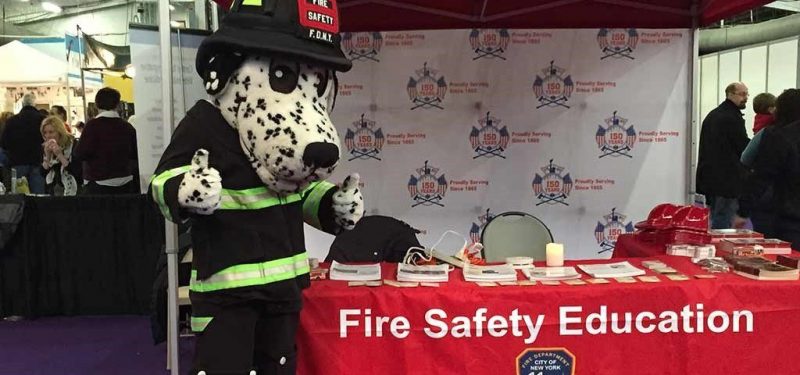 Hot Dog Reminds You to Review Your Escape Plan
October 26, 2016
Hi Friends, it's Hot Dog.  Fire Prevention Week is coming to a close and it's been a great one!  This year's campaign was:  "Don't Wait – Check the Date!  Replace Smoke Alarms Every 10 Years."  Members of the FDNY Fire Safety Education Unit, Siren and I went to all five boroughs to share #FDNYSmart tips on how to keep your friends and family safe.
Friends, a working smoke alarm can cut your chances of dying in half.  It lets everyone know where there's a fire in your apartment, even when you are sleeping!  This is why it's important to make sure your smoke alarm works and is up to date!  Don't forget these important tips:
Working alarms are the most critical component of your escape plan.
Don't Wait – Check the Date! Make sure to replace alarms every 10 years or when the alarm signals it has reached the end of life and needs to be replaced.
Replace alarms with removable batteries with ones that contain sealed 10-year batteries as soon as possible.
Be sure to have the right type of alarm. Alarms must be approved by Underwriters Laboratories (look for a UL mark) and have an audible end-of-life warning.
Check out some of the fun we had during the week educating new friends during Fire Prevention Week!  You can see the Flickr album here.  Don't forget to read our safety tips at fdnysmart.org and be sure to follow us on Twitter! You can find Hot Dog and Siren here.