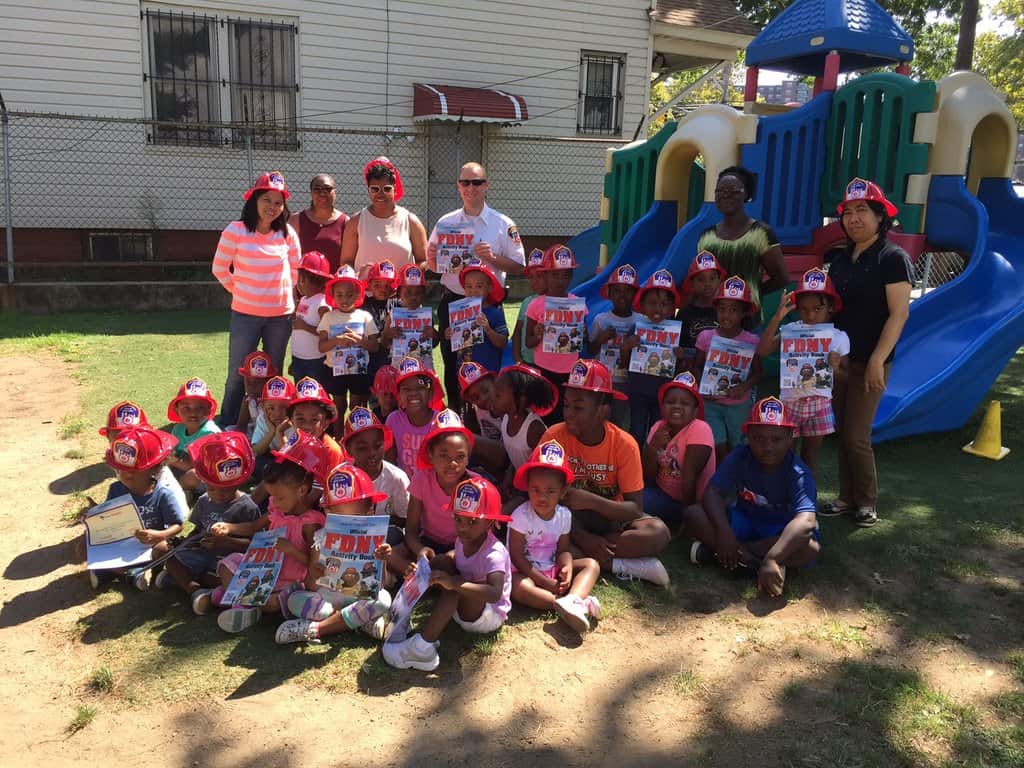 #FDNYSmart School of the Month
September 20, 2017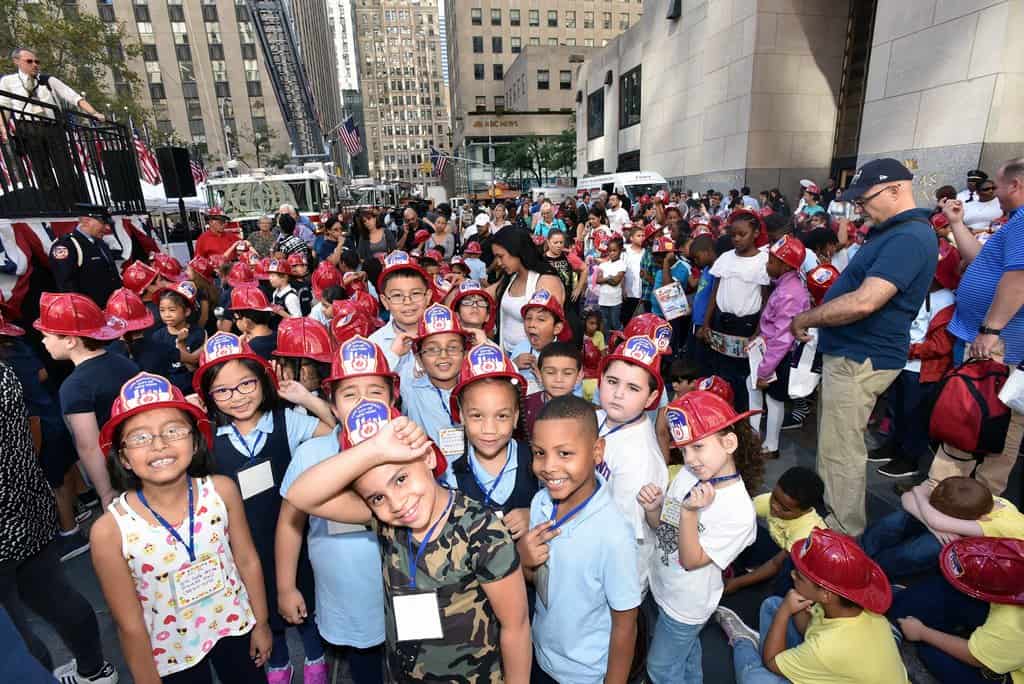 #FDNYSmart School of the Month
December 3, 2017
Hey friends!
It's time for one of our favorite holidays! We know Halloween is also a favorite for lots of our #FDNYSmart friends, and their parents, too!
Here are some ways you can make sure you're safe this Halloween:
Make sure your costume is brightly-colored. And your treat bag, too! Have your parents put reflective strips on your costume, so it's easier for drivers to see you in the dark.
Check to make sure your costume and accessories are flame-resistant. That will help keep you safe from fire.
Carry a flashlight to help you see.
While those treats sure do look yummy, make sure you examine each and every one before you eat them. Be on the lookout for tampering and choking hazards.
Make sure you're with a trusted adult when you're trick-or-treating. Never go into someone's home by yourself.
Look both ways when you cross the street and only cross at street corners.
When carving pumpkins, it's best to let the adults do the carving. Always remind grown ups to use tea lights or glow sticks in your pumpkins, instead of a burning candle.
When it comes to Halloween decorations, be aware that hay, straw, dry cornstalks and other dry Autumn and Halloween decorations are highly flammable.
Make sure you don't overload electrical outlets or extension cords with holiday lighting or special effects.
Keep exits clear of decorations.
And of course, don't block your escape route!
Check out more safety tips here.
For more ways to keep you and your loved ones safe, click here.  And don't forget to follow Siren and Hot Dog on Twitter!
Follow these safety tips and have a safe, happy and #FDNYSmart Halloween!